Benelli 302R First Ride Review
Why I would buy the 302R
This bike does so many things right – ride quality, ergonomics, comfort and even handling – you can't help but liking it. Plus, it comes with ABS as standard.
Why I would avoid the 302R
For all its engine capacity and sound, it simply lacks the go. It also doesn't get you excited like a sports bike ought to.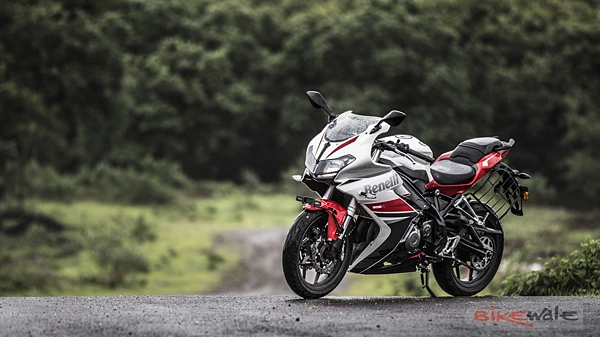 This is the production version of DSK-Benelli's entry-level sports offering, the 302R. And it unashamedly borrows from the Benelli line-up, just like the youngest in any large joint family would.
So, the name was initially snatched from the family's only supersports ever, the Tornado TRE. But, then a light bulb must have gone off in the DSK boardroom, because the taus, fufas and maussas in tier 2 and 3 towns might have found it difficult to pronounce the windstorm. It also borrows its mechanicals – in a broad sense – from the naked TNT 300. But, we will get to that later. For now, let´s talk presence.
And the 302R checks that box quite convincingly.
For starters it is big – or should we say long, and a bit odd. The front faring is large and heavily stickered and it screams for attention. Then there's the long and upswept tail, the high and sculpted fuel tank, and a two-piece seat design, all of which comes together rather well. The oddity though comes from how long the bodywork seems in relation to the wheelbase of the motorcycle.
Personally, I am not a fan of the bike's styling, but that's unimportant, because the 302R certainly grabs eyeballs on the street.
How is it to ride?
Now this is where the 302R left me dumbfounded. And not because it is the best motorcycle I have ever ridden; it's not. I like it, sure, but I was amazed at how wrong I read it before I rode it. Here's why.
The engine specs of the 302R read like this. It runs a 300cc, 4 valve-per-cylinder, liquid cooled and fuel injected parallel twin unit. So, it's modern. The engine's output at 38bhp and a little over 26Nm isn't half bad either, especially when you consider it's nearly in the same ballpark as the other similar capacity parallel twins in the market. And then you get astride and gas it, and immediately, you are welcomed by this lovely intake howl. So, you roll the throttle to the stops expecting a surge in acceleration that will put a smile on your face. You cross 6,000rpm and your expectations shoot up further for you have just felt a hint of surge coupled with the exhaust taking on a louder, more purposeful note. Now you wait for the big kick. But, it never comes. Not at 8 or 9 or even post 10,000rpm. It's like expecting Abhishek Bachchan to deliver a hit… on his own.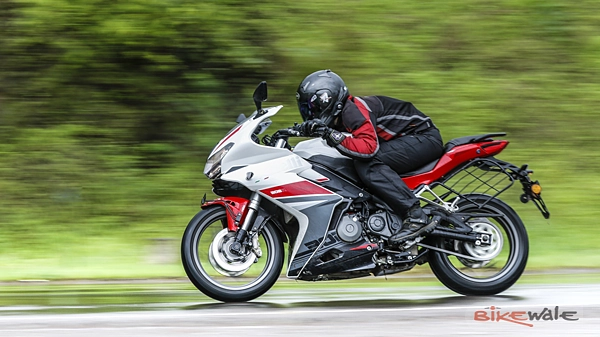 Now before you conclude that the 302R is a slow poke, it's not. It's just not as quick as one expects a near 40bhp motorcycle to be. The upside to this, of course, is that anyone can ride it. Then no matter their riding skills or what they might be upgrading from, chances are they won't scare or kill themselves. The fact that the engine is wonderfully tractable makes things easier still. The specs say the 302R makes its peak torque at 9,000rpm. But, in the real world, it's happy to get going from as low as 3,000rpm without hiccup. It's also a near vibe-free engine. Yes, it's that friendly. What's more, the 302R remains approachable for every other riding aspect too. The ride quality is pliant; the seating ergonomics are less sports-bike and more commuter-like; the rider's perch is both low and roomy; and when you aren't trying to rip the throttle grip off the handlebar, it is acceptably quiet as well.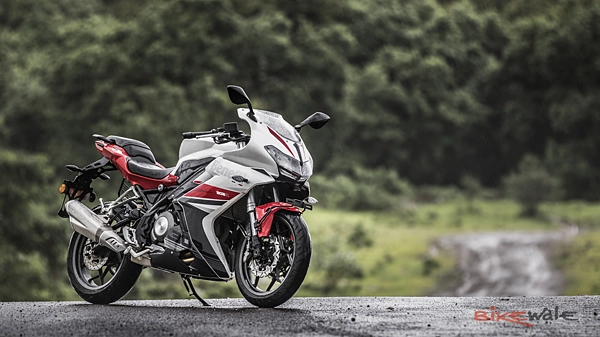 Now the 302R also weighs quite a bit, a tad under 200kg. And that's never a good thing for a sports offering. Surprisingly, the Benelli hides its weight quite well on the move, unless you are moving it around for a finicky photographer. Be it commuting in the city or making U-turns, helped by the generous turning circle, the 302R never felt like it would trip over its own wheels. It also doesn't put any pressure on your wrists and with a seat that qualifies as comfy; this Benelli makes for quite a good daily ride.It remains agreeable even when you hit the twisties. To be clear, we only rode the bike in pouring rain. So, for the benefit of our journalist friends from other media houses who'd be riding the bike after us, we didn't push the handling envelope of the bike as much as we would have liked.But, with whatever we could manage, the 302R felt quite up to the task of leaning. It doesn't have the most communicative chassis and it's no cat at attacking corners, but it is quite fluid nonetheless. All it needs is a prod to tip into corners and then thanks to those Metzelers, there's just loads to grip even in the wet. Plus, given our experience with these tyres on KTM 390s, these should be a huge asset in the dry as well.
Anything else I should know?
Apart from being usable, comfortable and approachable, the Benelli 302R is also simplistic. So, you don't get too much under the 'equipment' tab. There's digital instrumentation, albeit a boring looking one, which has your basic read-outs for speed, rpm, trip, time, fuel level and temperature. Additionally, it also gets a gear indicator. The 302R also gets an adjustable brake lever and ABS as standard. As you can tell, it's not a very long list.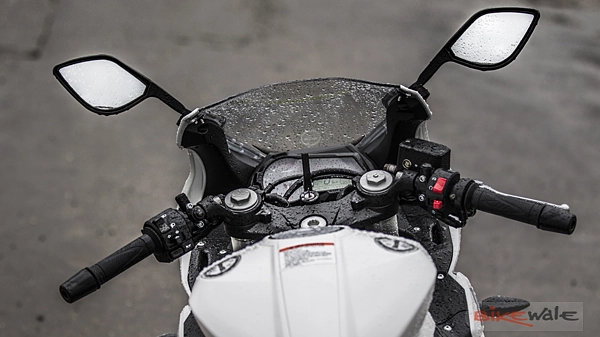 Now compared to its TNT sibling with which it shares the engine, Benelli has reworked the cycle parts quite a bit. The chassis, still a trellis frame, has been completely revised. The swing-arm is new and the rear monoshock is now centrally mounted. The R also gets new wheels, better tyres and a full-length exhaust. The brakes remain wavy twin discs upfront and single disc at the rear, and though the progression is decent, the setup could do with more consistent bite.
Should I buy one?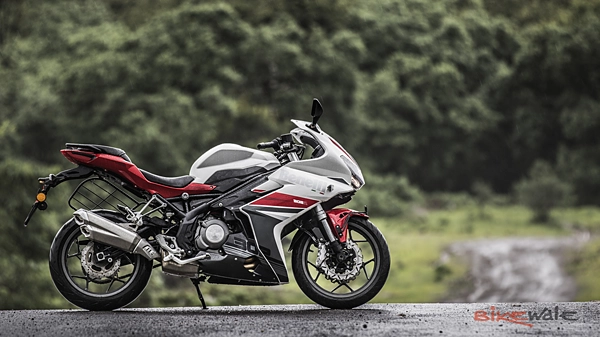 If you are chasing performance over everything else, skip it. If you want the ultimate handling tool, skip it. And if you can't do without fancy tech and love anorexic machines, again, skip it.
However, if you want something reasonably quick for daily riding that's comfortable, spacious and has ABS, the 302R works. It also works decently well as a highway tool. And, of course, with that look-at-me styling and the whoa-what's-that exhaust and induction notes, it's great for a bit of 'shining' as well.
And did we mention it comes with a 4 year/unlimited mileage warranty? Well, it does! Now, that is some peace of mind.
Where does it fit in?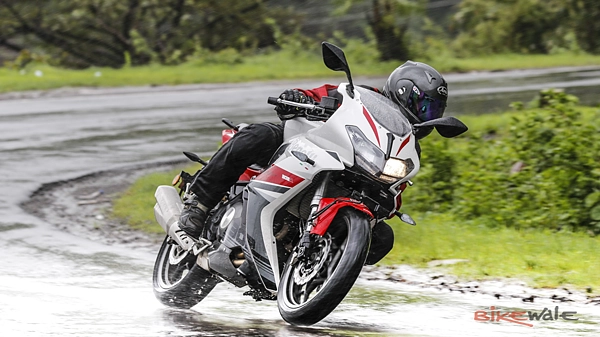 The Benelli 302R is launched at Rs 3.48 lakhs (ex-showroom). As of now, since the Yamaha R3 isn't on sale, the only true rival for the Benelli blueprint is the Kawasaki Ninja 300. But, it is little more expensive and unlike the 302R, doesn't get ABS. One can also look at the fiercer RC390; the KTM might not be as roomy or comfortable, but it's fast, gets ABS and is significantly cheaper. We would have suggested the Honda CBR250R as well, but again like the R3, it isn't on sale currently.